Welcome to The Diamond P Equestrian Center, LLC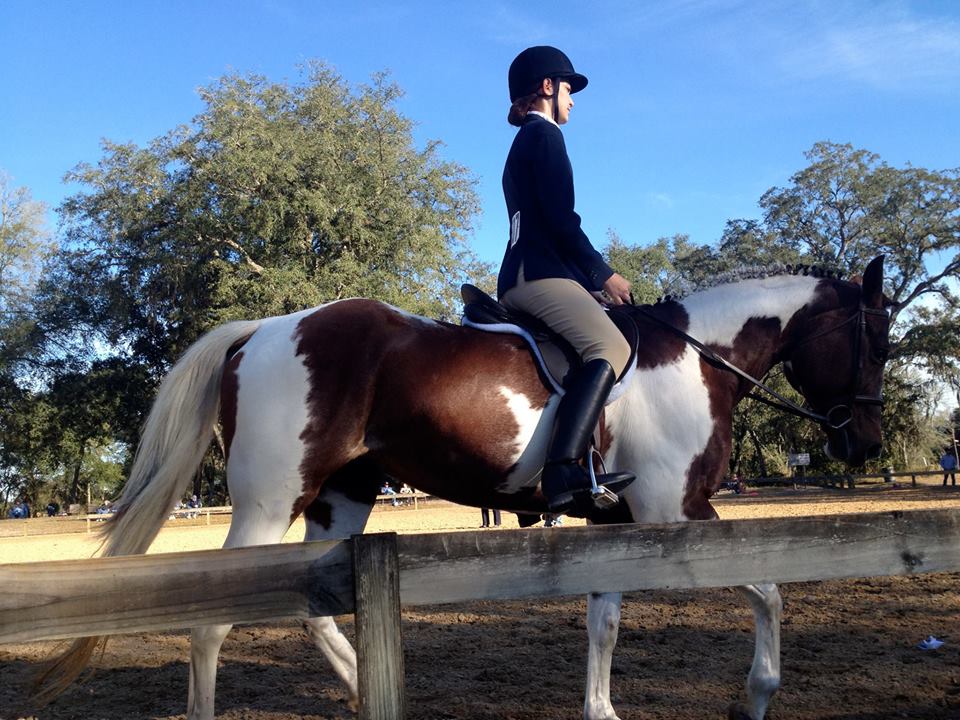 A Premier Full Service Equestrian Center in Osceola County
The Diamond P Equestrian Center offers full service Boarding, Training, Riding and Carriage/Cart Driving Lessons (your horse or ours). All breeds and disciplines as well as all ages; beginners to advanced riders are welcome.
We also offer Trail Rides, Show Coaching, and Birthday Parties.

We have 40 beautiful acres and wonderful well kept grassy pastures/paddocks for your horse to enjoy and thrive in. The barn is a superior, well built concrete structure with: 20 large stalls, automatic water drinkers, wide center aisle with cross tie stations, secured tack rooms, air conditioned gathering room with restroom, shower, and kitchenette. It also has an oversized wash area with hot and cold water, lights, fans, and is well ventilated. Boarded horses are turned out in individual paddocks, not in groups. Boarders have access to 2 arenas, round pen, riding tack, and more.
The Diamond P also offers a Pony Club to teach both children and adults the basics of horse care and horsemanship. Members advance through a rating system as they demonstrate proficiency as an equestrian. Pony Club is about having fun, making friends, becoming a leader, setting goals, and learning self- confidence and responsibility. Pony Club believes that fair and friendly competition develops teamwork skills and sportsmanship. Pony Club members can choose to pursue any number of disciplines, including jumping, dressage, eventing, games, western pleasure. While most of our members have their own horse, it isn't necessary to have one to join.

To visit the Diamond P Equestrian Center or for more information call Angel or Christine at 321-285-6803, we would love to give you a tour of the facility or just answer any questions you may have.